Why Should You Incorporate Original Photograph to Improve Organic Search?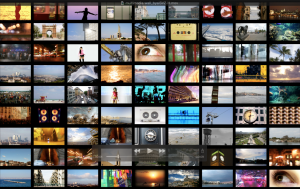 You're probably familiar with the axiom "A picture is worth a thousand words" and this is especially true when working to optimize your website for organic search.
Research proves that images play a crucial role in enhancing the visual aesthetics and brand value for a user's website experience, yet are often overlooked or neglected by many digital marketing professionals. The use and importance of original photography cannot be understated. Our digital strategist recommends incorporating the right images, which can lead to greater click-through rates on calls-to-actions, thereby increasing conversions and return-on-investment (ROI.) Creating a library of original images (including staff portraits, photos of your office, building, neighborhood, manufacturing process and products) is a great way to extend your brand in a more relevant and personalized way. Use of original photography also helps your clients get to know your organization on a more intimate basis, leading to what I like to call "brand-trust."
Original photos will prove valuable not only for your core business website, but will also add significant value for your social media channels. As you showcase your brand in a more personal way, you connect with your users at a more emotional level. It's simply a different type of storytelling. Layering in stock photos while helpful, does not have the same powerful impact as original photography.
Use of original photography not only gives you greater control over your digital branding imagery and messaging, it can provide an astonishing digital marketing edge over your competitors when it comes to organic search. That's because every single image has the capacity to add a title, an alt-title, keyword tags, description and meta-tags. That means your images are working double-duty over-time for you, serving as both brand-trust and SEO digital modifiers. Use of original photos gives you an entire new tool for keeping your site content fresh, updated and "craw-lable" by the search engines, providing greater rankability and a competitive advantage to getting onto page one of Google.
Reasons to use HQ Original Images for SEO:
• Encourage social media shares
• Provide clarity and support for on-page content
• Infuse originality into your posts
• Ability to provoke emotional reactions
• Advantageous for visual learners
• Increases the sites professionalism and brand appeal
• Makes posts memorable
• Holds attention longer
• Tag-able at multiple levels to increase organic search
One complaint we hear from our clients is that creation of original photograph is costly. Yes, it's expensive AND the investment works on your behalf, to deliver a significant return in value, rewarding you handsomely in future dividends.
Our last caution is to be sure you compress and optimize your images, so that you do not detrimentally impact site load times.
In summary, the advantages far outweigh the disadvantages of using original photography for digital branding and SEO results. You will reap many rewards, including improving your SEO marketing strategies, improving brand perception, brand trust and brand value, return on investment and a competitive edge in storytelling, unique selling proposition and personal user experience.